The ACHIEVE lifestyle brand has become Rooster Teeth's prime avenue for experimentation and exploration within its marketing and product design teams. Each collection focuses on using premium materials, unconventional treatments, and refined details to provide an exclusive concept-driven product line.
The creative direction for ACHIEVE: Uncharted Territory emerges from an innate desire to explore and return to nature. Amidst the better half of two years working from home during the COVID-19 pandemic, I, and the world together, experienced a yearning for an escape-- fresh air, warm sunlight, and endless horizons.
Approximately 9 hours West of Austin, Texas lies the Chisos mountain range and a large swath of the Chihuahuan Desert that makes up Big Bend National Park. Upon experiencing the vastness and magnitude of this area first-hand, my design decisions throughout the creative process for this collection as a whole were directly influenced by the incredible spectacle of open land and massive natural structures I witnessed.
Art Direction, Apparel Design, Technical Design, Logo Design, Product Development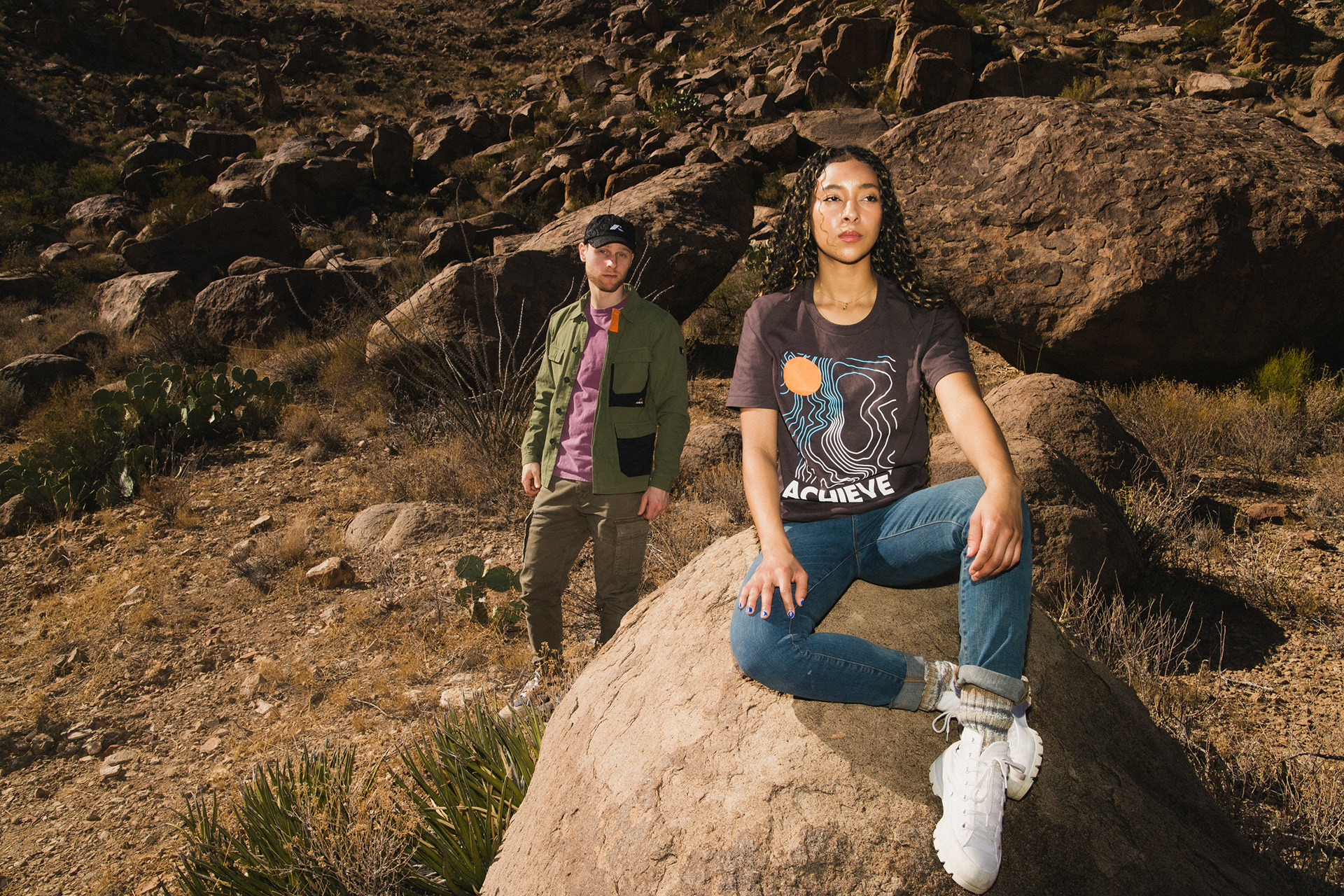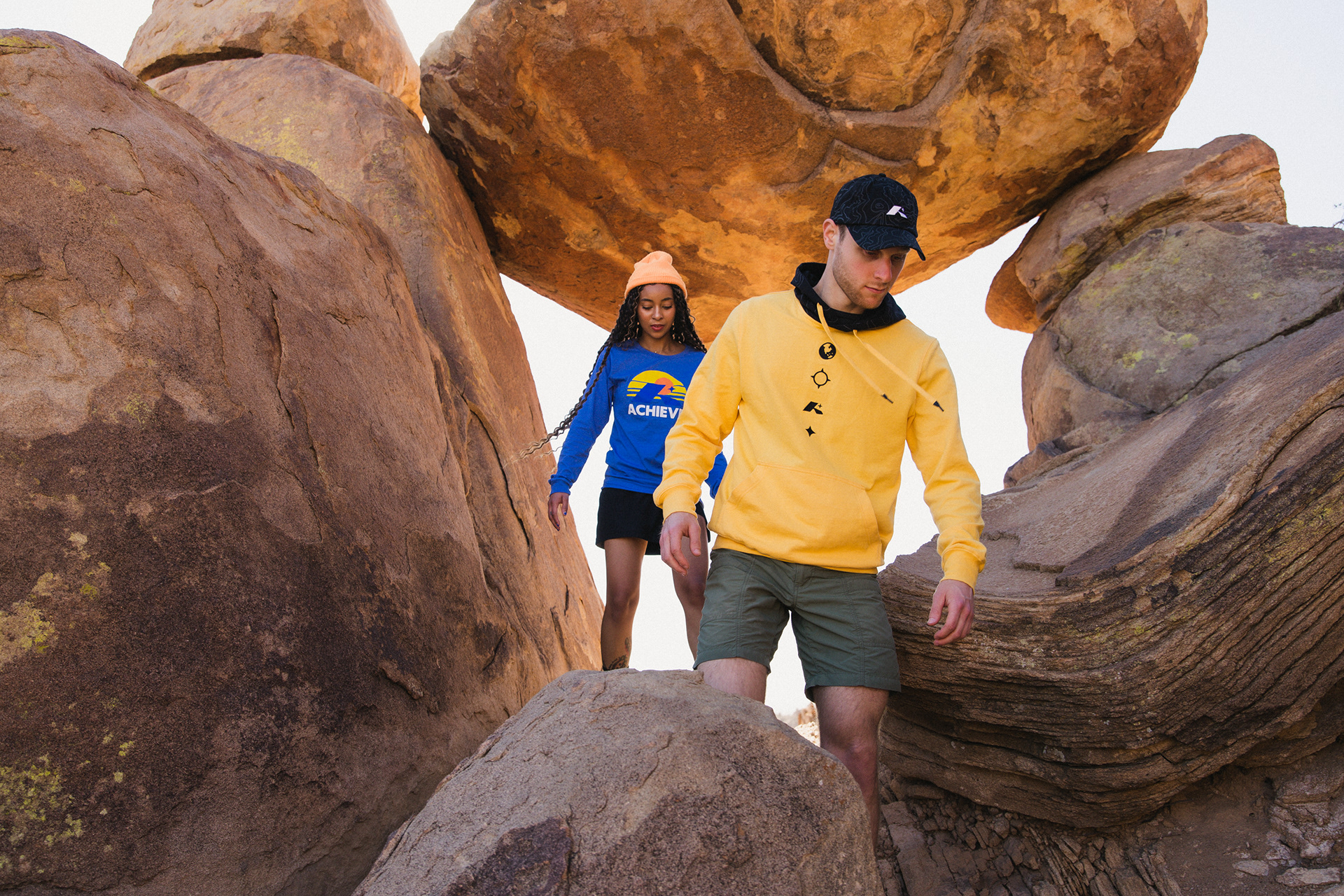 Below are the technical designs I created for our printers and manufacturers to start the development process. It is imperative that every detail be specified in order to minimize sampling period and stay within our projected merchandising timeline.

Once received by the printer / manufacturer, the sampling phase begins and we work closely with them to ensure quality across all design elements and details. This includes overall fit of garments, quality of graphic elements, accuracy for cosmetic details as well as correct material.