Rooster Teeth's original animated show, 
RWBY
, has gained international popularity over the years and has since become a vital component to the brand. This collection celebrates the immense impact RWBY has had on the Rooster Teeth community, and does so through the use of various graphics across past clothing lines (in addition to some new designs) and applying them through the fun and charismatic filter of 'stickerbombing'.
Apparel Design, Technical Design, Logo Design, Product Development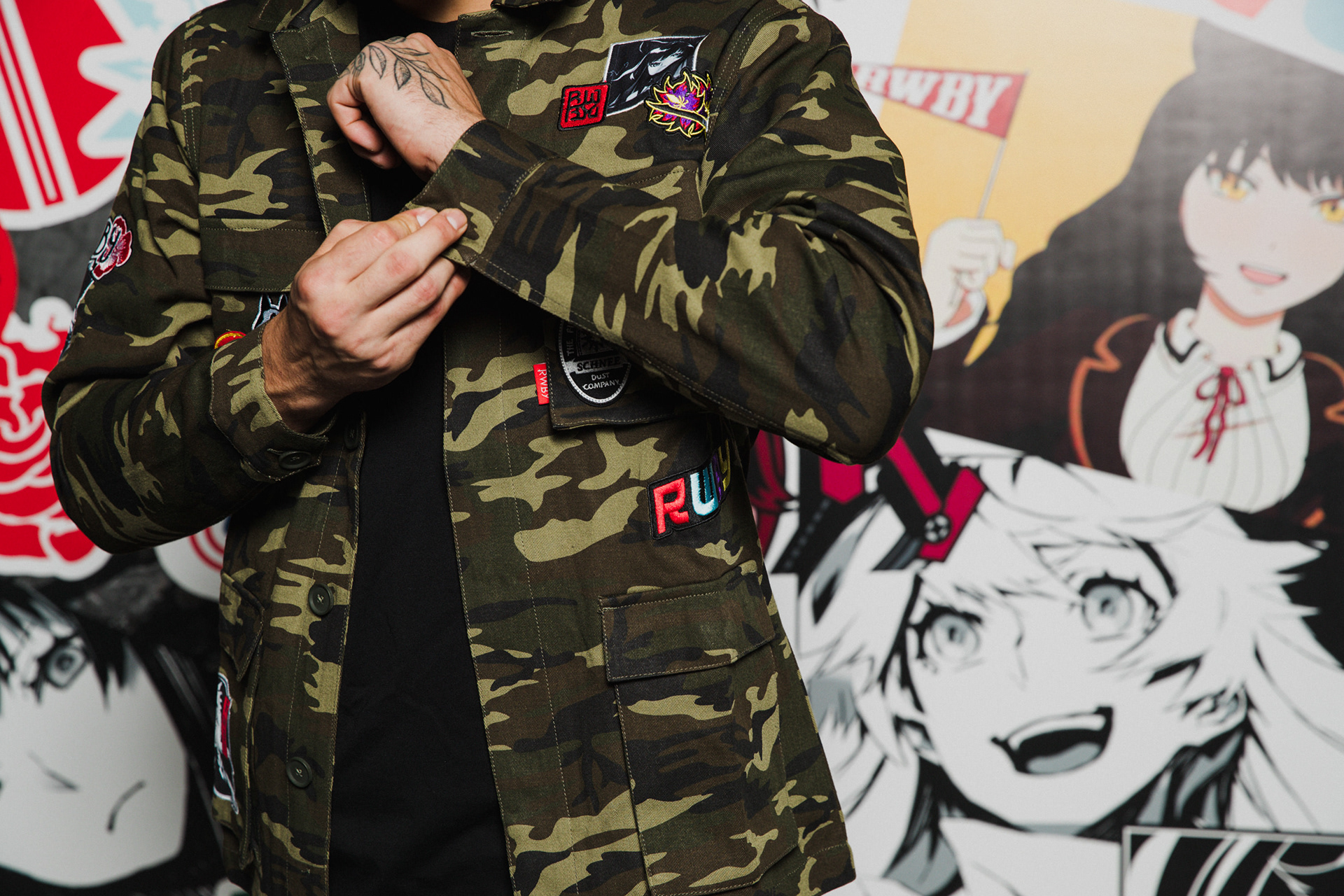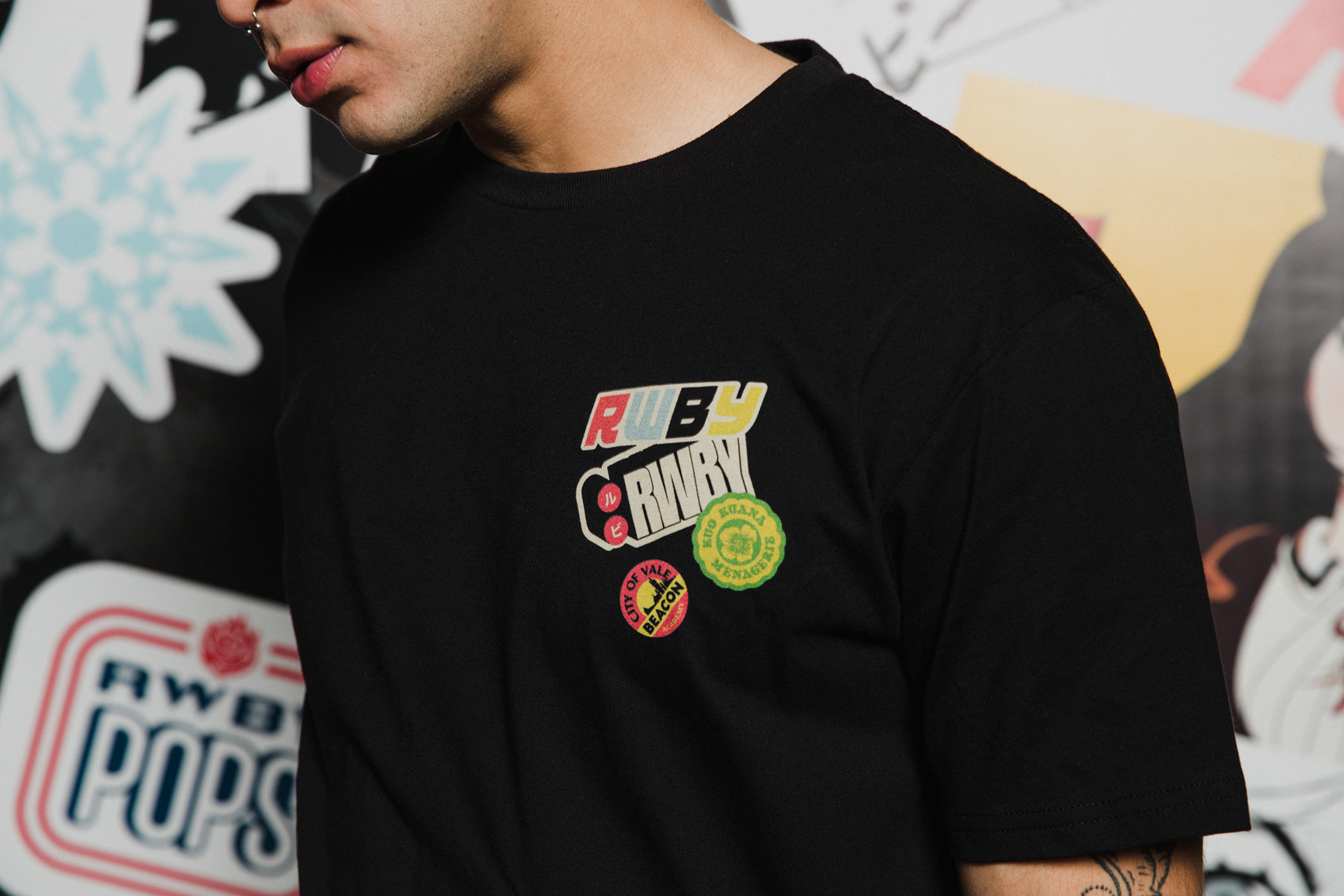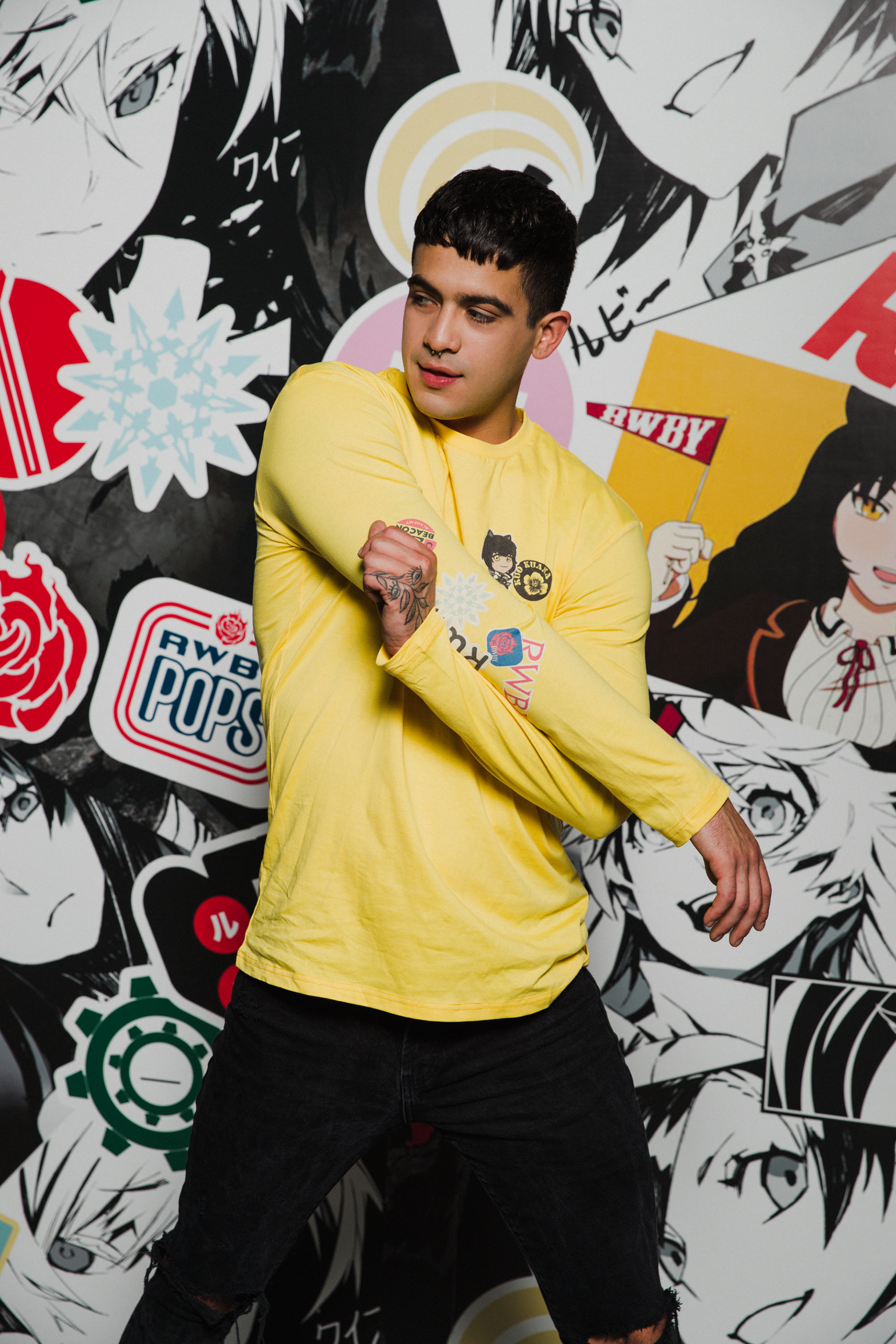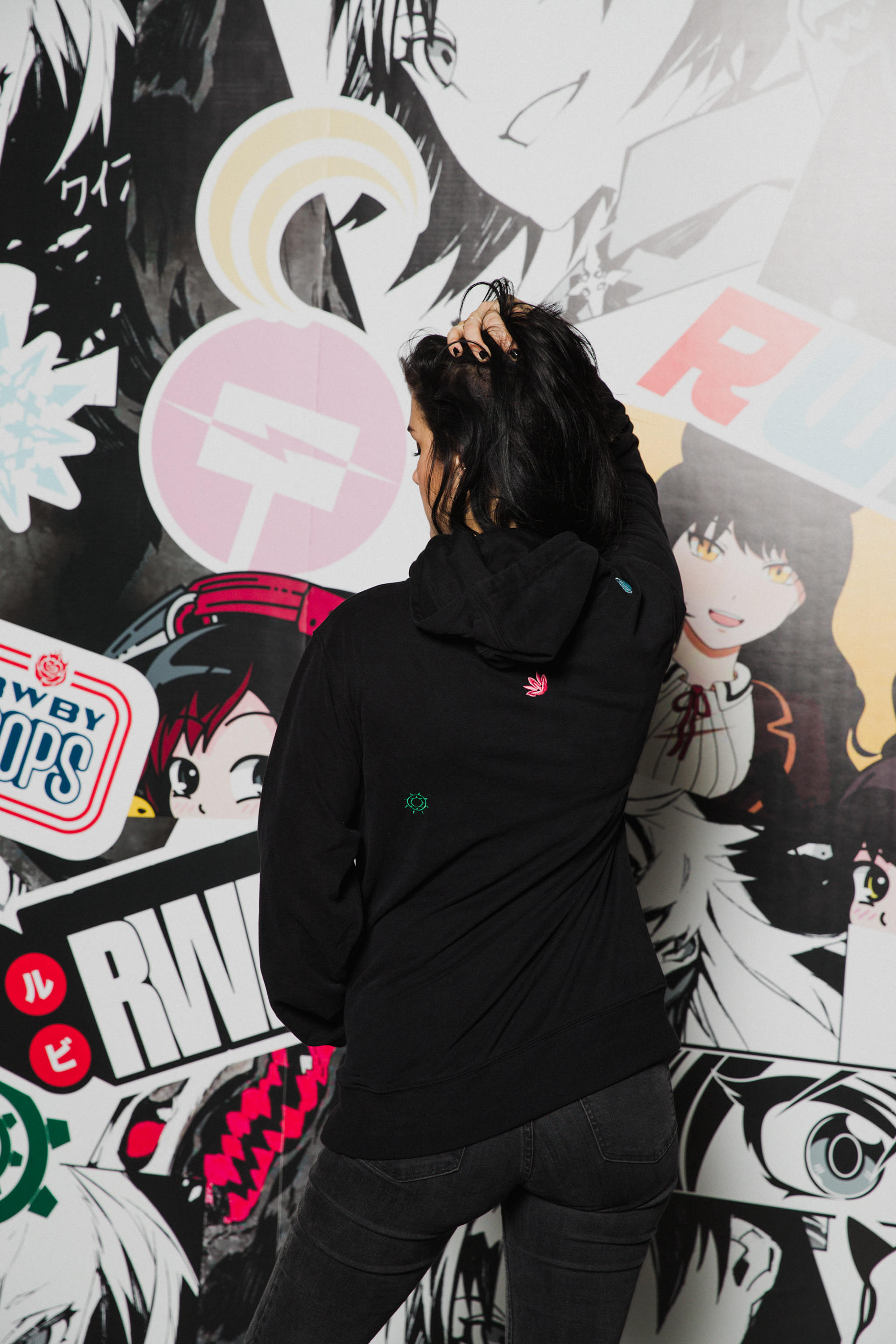 Below are the technical designs I created for our printers and manufacturers to start the development process. It is imperative that every detail be specified in order to minimize sampling period and stay within our projected merchandising timeline.

Once received by the printer / manufacturer, the sampling phase begins and we work closely with them to ensure quality across all design elements and details. This includes overall fit of garments, quality of graphic elements, accuracy for cosmetic details as well as correct material.